THE NIGHTINGALE AND THE ROSE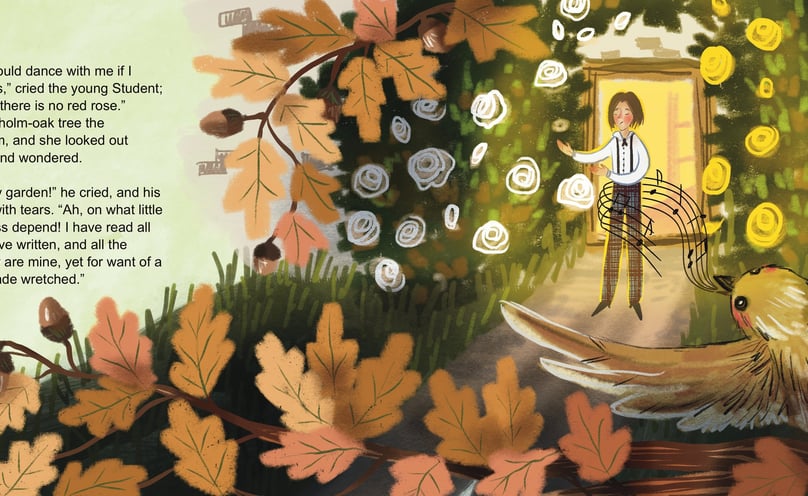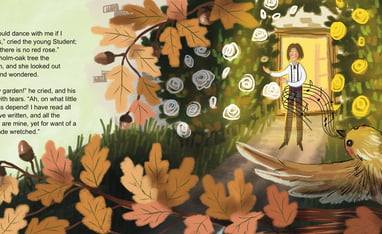 This is a dummy book I am working on. I've always loved the story by Oscar Wilde, I had an illustrated version when I was a child and I was completely mesmerized by the story. My idea is making the Nightingale "win", in a way, giving a more hopeful spin at the end, when the Student throws away the rose, bloomed from the Nightingale's sacrifice: another Nightingale sees it on the street and brings it back to his nest, where his girlfriend and babies are waiting for him.
In the pages where the Nightingale is alive and searching for the rose there are notes guiding the reader through the story, from the moment when the Nightingale dies there are feathers instead of music.
The main image is a colored sketch for a full spread.
In the gallery, a storyboard and some sketches for the student, the girl and the Nightingale.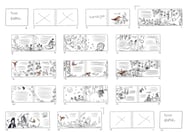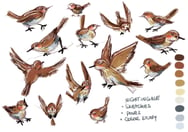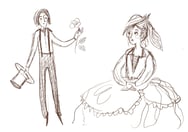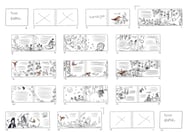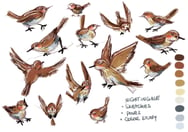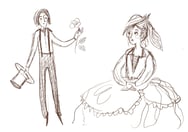 PROJECT: Personal, dummy book
MEDIA: Digital